Order No. 150
VENETS. WELCOME TO THE IDEAL
Book
ISBN 9–785990–951914.
Softcover, 200×260 mm, 320 pages, 500 copies. English.
Gluschenkoizdat, 2017
Order
(€35) SOLD OUT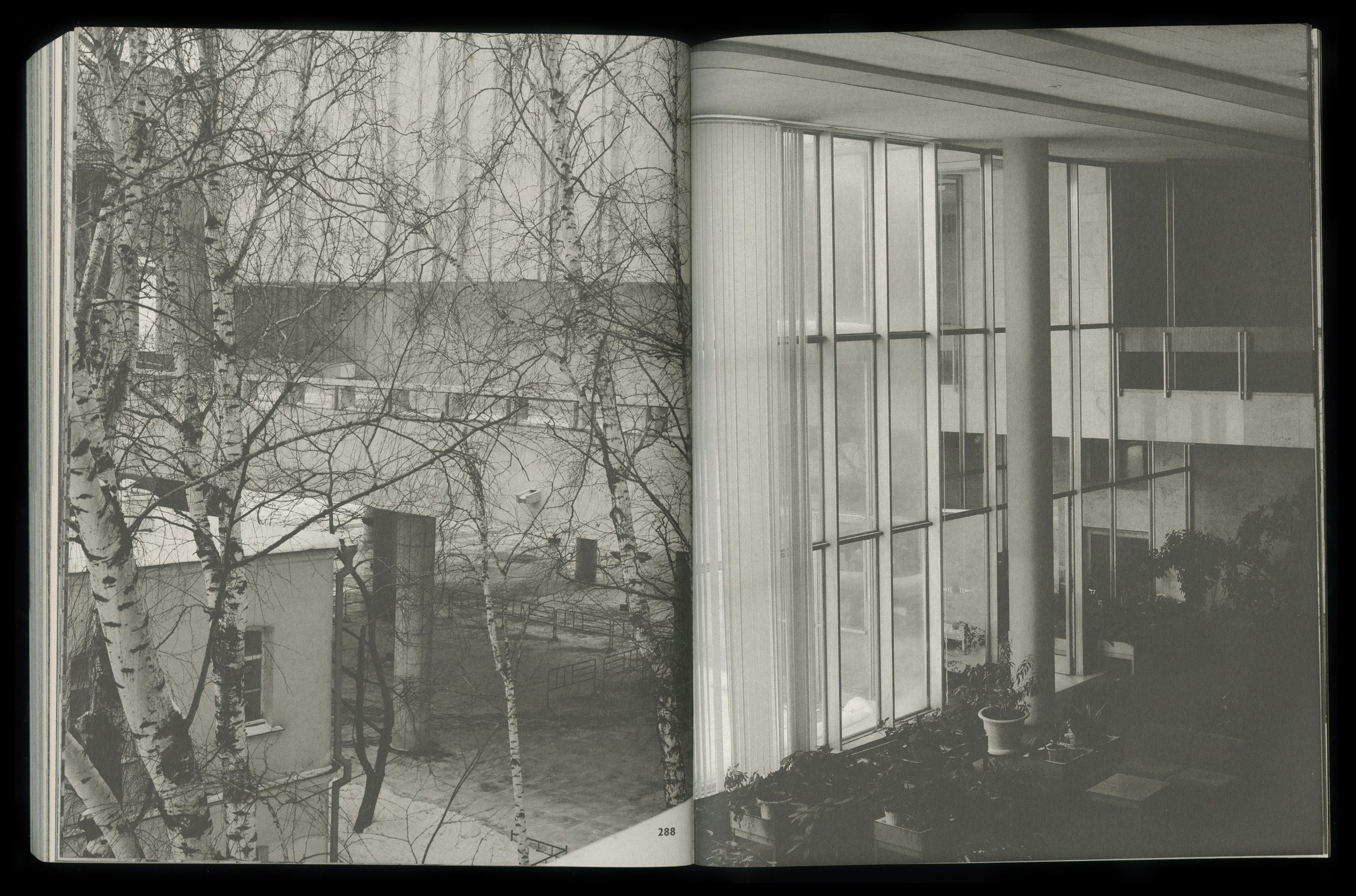 THE ARCHITECTURAL REVIEW
(by Owen Hatherley): This wonderful book documents the architectural results of another Soviet anniversary – the celebrations of the centenary of Lenin's birth in Ulyanovsk, formerly Simbirsk, the small city on the Volga where he was born. Told by the authorities in Moscow that the 'door would be open' for them to modernise their mainly wooden, one-storey, Tsarist city for the duration of the celebrations, and that they'd close it immediately when it was over, the local Party rushed to build a Museum, a Library, a Palace of Culture, housing, an Airport and the high-rise Hotel Venets before the tap of money and resources was turned off. In its first year of opening, two Poles, 70 Britons, and more than 3,000 East Germans arrived to stay in the Hotel Venets, and we get to read the inventory of difficult questions they answered ('can we see how people live in those little wooden houses?'), and find out how hotel staff took it out on the guests.
Order No. 184
BENIGN DUPLICATES
Book
Softcover, 200×260 mm, 128 pages, first edition of 10 copies. English.
Gluschenkoizdat, 2019.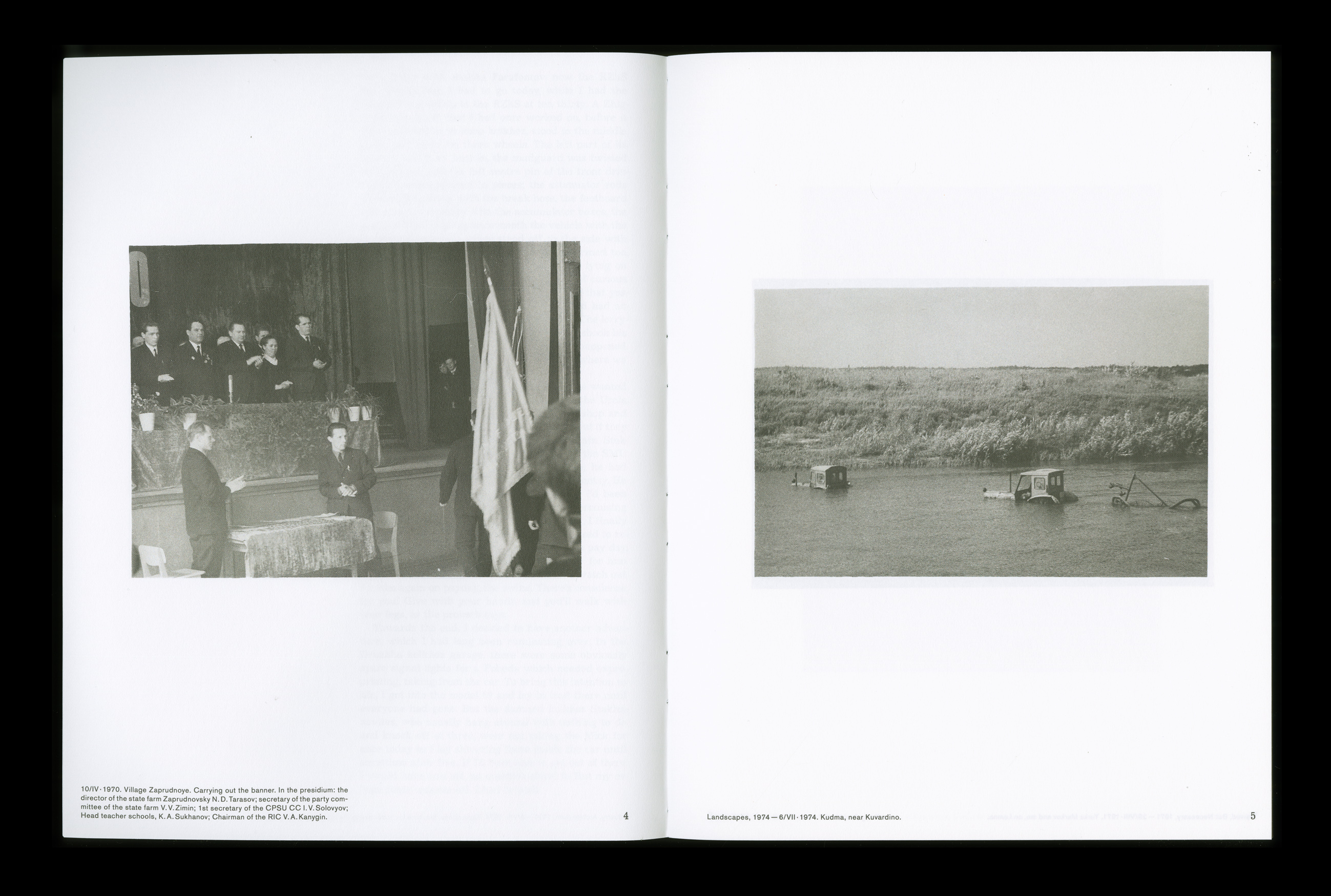 〈...〉 In writing down his every step, Kozakov remains unknowable, like outer space — the conquest of which he devotes so much attention to in his notes. Who is he? A man of the '60s? An intellectual wretch? Your father's older brother? Anti-Semite? Loser? Poet? Extraterrestrial? The diary is clearly not intended for anyone else to read: Kozakov writes it for himself and remains hermitically sealed within its text, exposing the reader to the principal and tragic impenetrability of "the Other." Kozakov's peculiar relationship with reality has no parallel in today's world. It is like a message in a bottle that he sent not 50, but 500 years ago 〈...〉 Maria Kuvshinova, "A Little Life"

V-A-C Moscow
OUR DAYS ARE RICH AND BRIGHT
Personal Exhibition
Exhibition took place at a former Moscow factory in Polkovaya Street, not far from where the publishing houses 'Prosveshchenie' and 'Detskaya Kniga' were located.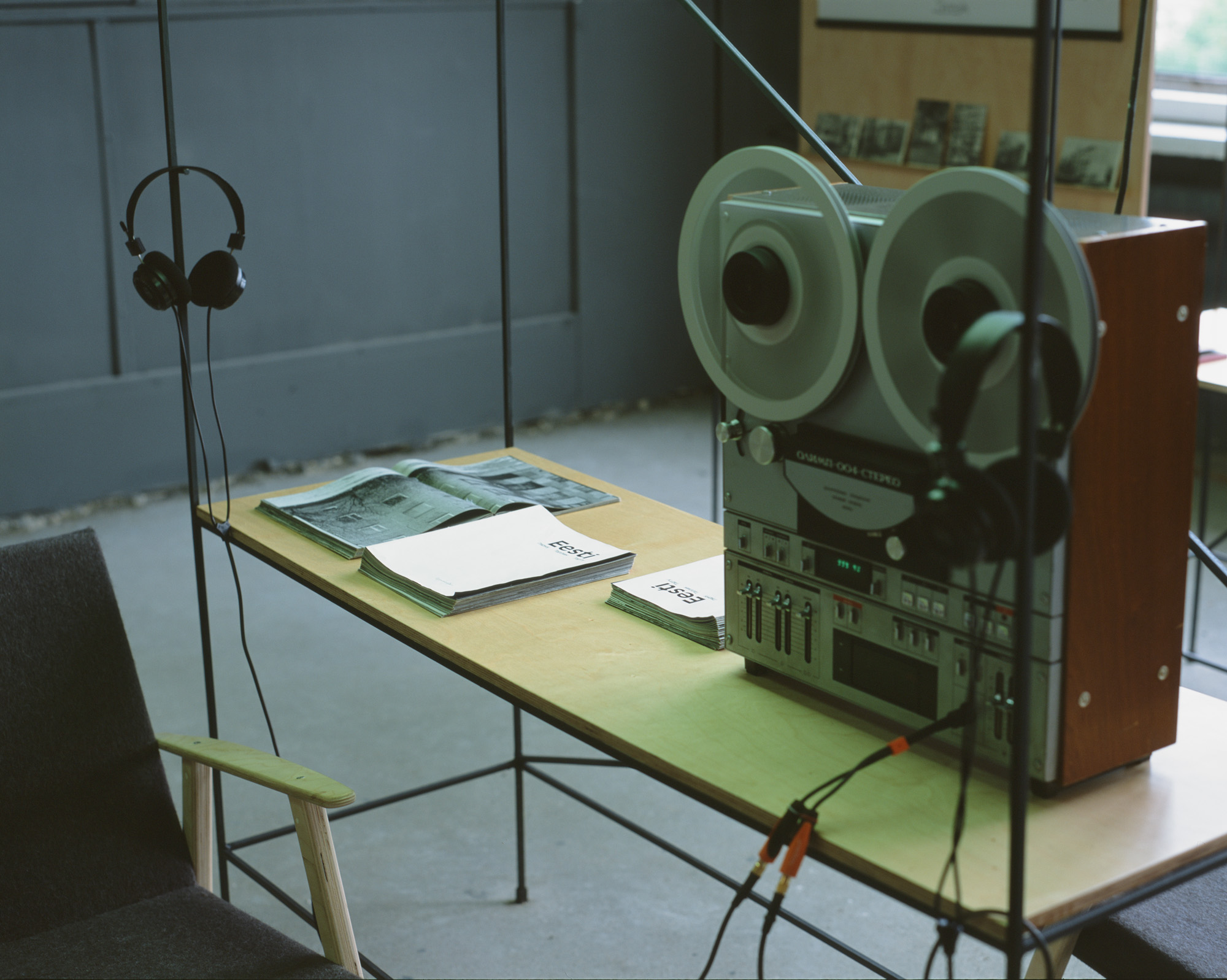 Our Days are Rich and Bright presents a selection of 'Glushchenkoizdat' books illustrating the aesthetic legacy of the Soviet era preserved in towns as diverse as Pskov, Dresden, Ulyanovsk, Riga, Pärnu, Tallinn and Tartu. Another work featured in the exhibition is a volume of found diaries belonging to a bus driver named Nikolai Kozakov. Glushchenko has chosen to publish Kozakov's diary entries from the year 1962 in the form of a 624-page book covering his daily routine, his love life as well as anecdotes from everyday encounters. We learn that Kozakov graduated from the Moscow University with the hope of becoming a teacher, something that never materialised due to a speech impediment. The entries reveal both bleak and heart-warming sides to life in Soviet Union. The diary is brought to life in the form of a sound recording played inside custom-made booths, read by a well-known Soviet presenter whose voice is instantly recognisable. The show also features postcards from the towns the artist has visited and 60s style furniture. A sign with the name of the publishing house 'Glushchenkoizdat' will also be placed on top of the building for the duration of the show.
V-A-C Venice
VENETS. ASCENSION TO 'OLYMPUS'
Installation
Heading off on assignment, an employee of Gluschenkoizdat spent seventeen days in the 'Venets' Hotel. During this time, the correspondent stayed one night in a room on each floor, working his way up floor-by-floor from the bottom to the top, until at last, on New Year's Eve, he reached the recently-opened rooftop bar, 'Olympus'.

Hotel 'Venets' was part of a larger complex of buildings, that were specially constructed to mark the anniversary in Ulyanovsk, a small Soviet town formerly known as Simbirsk, renamed in honour of its most famous son, Lenin (born Ulyanov). A photo album discovered amid the archives of the local history museum, published by the Leningrad architects who designed the hotel, contained photographs of the hotel when it first opened, revealing its original interiors. During its 47 years of operation, the hotel underwent many distinct renovations. For '
SAPCE FORCE CONSTRUCTION
', I used one of these photographs as a reference for reconstructing a three-room luxury suite within the palazzo in Venice. Accompanying this is a selection of postcards featuring photographs of today's Ulyanovsk, titled Ascension to 'Olympus' (a rooftop bar called 'Olympus' recently opened in the Venets.). These images capture my experience of travelling to Ulyanovsk on the eve of the centennial anniversary of the October Revolution. Checking into the hotel, I worked my way up from the first floor to the very top, spending one night in each room, until at last, on New Year's Eve, I reached 'Olympus'.