Order No. 184
BENIGN DUPLICATES
Book
Softcover, 200×260 mm, 128 pages, first edition of 10 copies. English.
Gluschenkoizdat, 2019.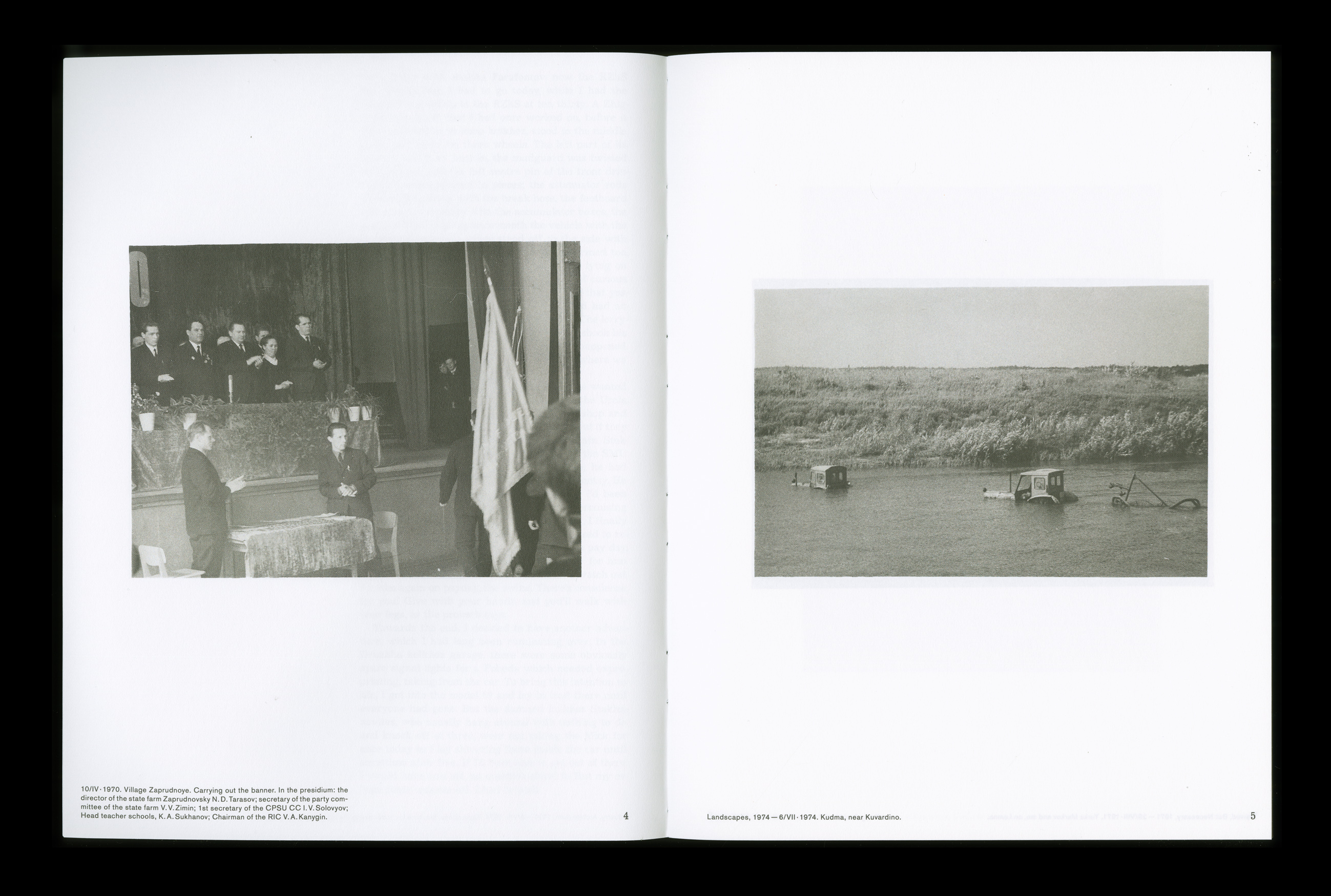 〈...〉 In writing down his every step, Kozakov remains unknowable, like outer space — the conquest of which he devotes so much attention to in his notes. Who is he? A man of the '60s? An intellectual wretch? Your father's older brother? Anti-Semite? Loser? Poet? Extraterrestrial? The diary is clearly not intended for anyone else to read: Kozakov writes it for himself and remains hermitically sealed within its text, exposing the reader to the principal and tragic impenetrability of "the Other." Kozakov's peculiar relationship with reality has no parallel in today's world. It is like a message in a bottle that he sent not 50, but 500 years ago 〈...〉 Maria Kuvshinova, "A Little Life"


Order No. 169
VENETS. INTRODUCTION
Video
Introduction to "Venets" project for the exhibition "Marion-Ermer Preis" at Museum der bildenden Künste Leipzig.
"…The Moscow train pulls into Ulyanovsk early in the morning. These days the city welcomes you with bustling streets and squares, the courtyards and guardians the scarlet shade of leaves that have not yet fallen, the mirrored vitrines of shops, and a myriad of new buildings. If there's anything particularly characteristic of Ulya­novsk's new look, it is the construction cranes and scaffolding."

V-A-C Venice
VENETS. ASCENSION TO 'OLYMPUS'
Installation
Heading off on assignment, an employee of Gluschenkoizdat spent seventeen days in the 'Venets' Hotel. During this time, the correspondent stayed one night in a room on each floor, working his way up floor-by-floor from the bottom to the top, until at last, on New Year's Eve, he reached the recently-opened rooftop bar, 'Olympus'.

Hotel 'Venets' was part of a larger complex of buildings, that were specially constructed to mark the anniversary in Ulyanovsk, a small Soviet town formerly known as Simbirsk, renamed in honour of its most famous son, Lenin (born Ulyanov). A photo album discovered amid the archives of the local history museum, published by the Leningrad architects who designed the hotel, contained photographs of the hotel when it first opened, revealing its original interiors. During its 47 years of operation, the hotel underwent many distinct renovations. For '
SAPCE FORCE CONSTRUCTION
', I used one of these photographs as a reference for reconstructing a three-room luxury suite within the palazzo in Venice. Accompanying this is a selection of postcards featuring photographs of today's Ulyanovsk, titled Ascension to 'Olympus' (a rooftop bar called 'Olympus' recently opened in the Venets.). These images capture my experience of travelling to Ulyanovsk on the eve of the centennial anniversary of the October Revolution. Checking into the hotel, I worked my way up from the first floor to the very top, spending one night in each room, until at last, on New Year's Eve, I reached 'Olympus'.