Order No. 150
Venets. Welcome To The Ideal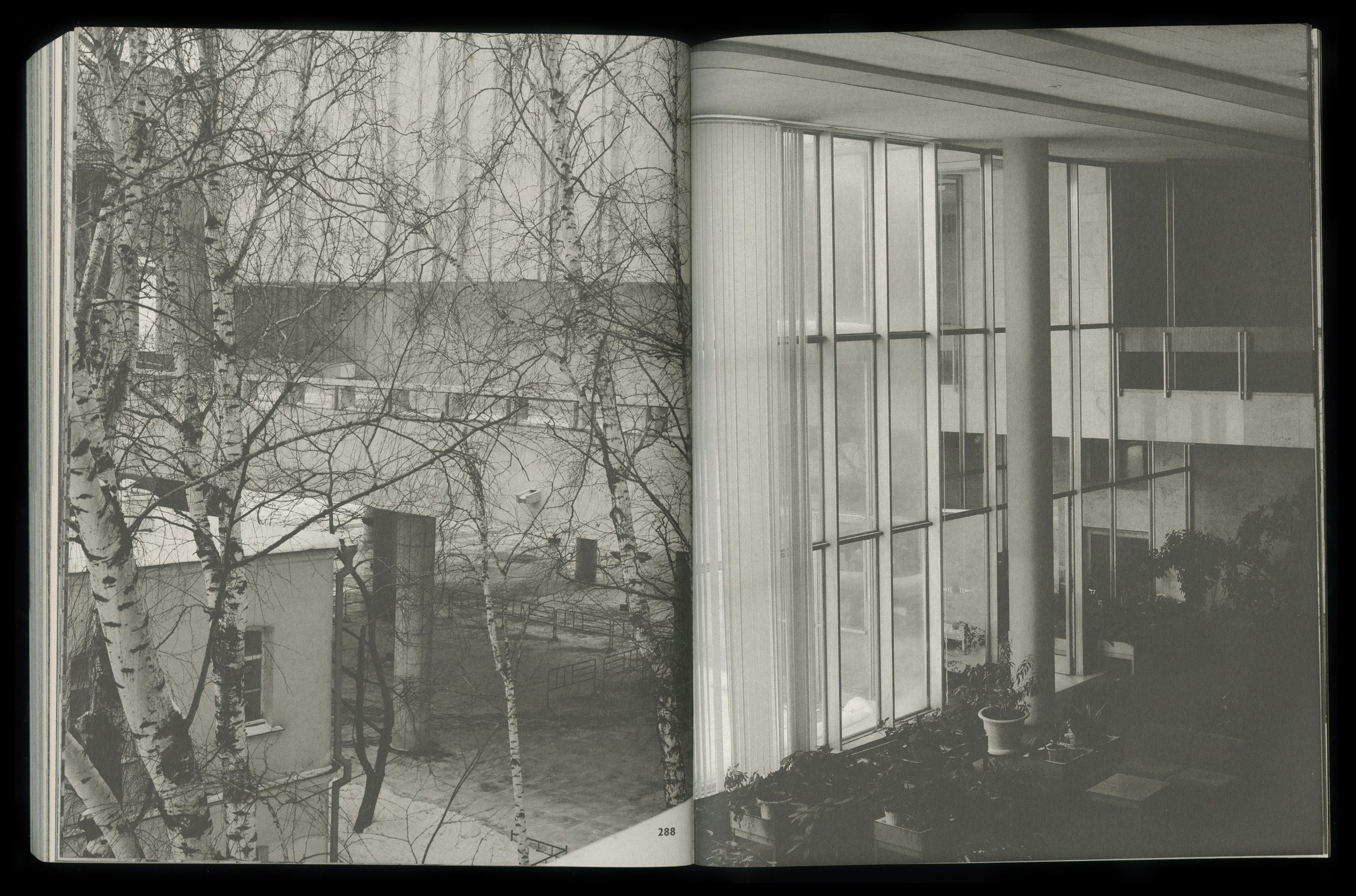 ISBN 9–785990–951914. Softcover, 200 × 260 mm, 320 pages, 500 copies.
English. Gluschenkoizdat, 2017.
Order
(€35) SOLD OUT
This wonderful book documents the architectural results of another Soviet anniversary – the celebrations of the centenary of Lenin's birth in Ulyanovsk, formerly Simbirsk, the small city on the Volga where he was born. Told by the authorities in Moscow that the 'door would be open' for them to modernise their mainly wooden, one-storey, Tsarist city for the duration of the celebrations, and that they'd close it immediately when it was over, the local Party rushed to build a Museum, a Library, a Palace of Culture, housing, an Airport and the high-rise Hotel Venets before the tap of money and resources was turned off. In its first year of opening, two Poles, 70 Britons, and more than 3,000 East Germans arrived to stay in the Hotel Venets, and we get to read the inventory of difficult questions they answered ('can we see how people live in those little wooden houses?'), and find out how hotel staff took it out on the guests.